Schultz the concrete eating dinosaur is on the job at Campbell Architectures House T3 this week.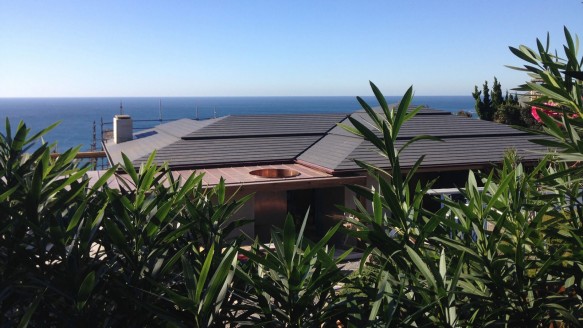 Campbell Architectures House P in Palm Beach is nearing completion. Natural materials and bold lines couple with the existing houses nod to Japanese architecture, and balance a modern aesthetic sympathetically with the feel of place from the surrounding landscape. Sitting high on the cliff overlooking Palm Beach the house is bathed in sunlight. Both a delight and a design challenge. Carefully detailed sliding cedar and brass screens modulate light through the building & terraces. Allowing the occupants to change the ambience of space depending on current use. Whilst also adding a level of finesse to contrast the bold structure. As …
Campbell Architectures new House D1 in Hunters Hill takes cues from its rocky harbourside location for its palette.  Simple, delightful and durable materials work with a deceptively simple plan will create our trademark 'backdrop for living' – easy to live in spaces, tailored to each clients lifestyle, with careful consideration of light, proportion and the emotional impacts of designed space.